Air Conditioning.

Regular servicing will certainly extend the life of your cars air conditioning system, making sure you discover impending problems before they occur.
Please bear in mind that air conditioning systems contain high pressure refrigerant and so should only be maintained by a qualified technician using the correct equipment.
You will quite often find that your air conditioning performs fine whilst on a long motorway journey but not so well when in everyday traffic jams.
Call us now to arrange an air conditioning check over, we can check the amount of Freon in your system which will help to guarantee a cool summer.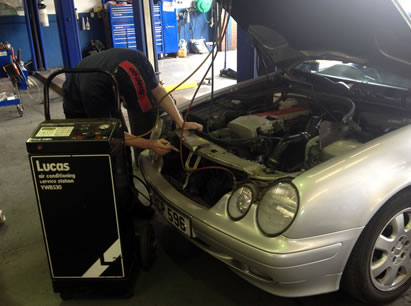 Call us now to arrange an appointment.